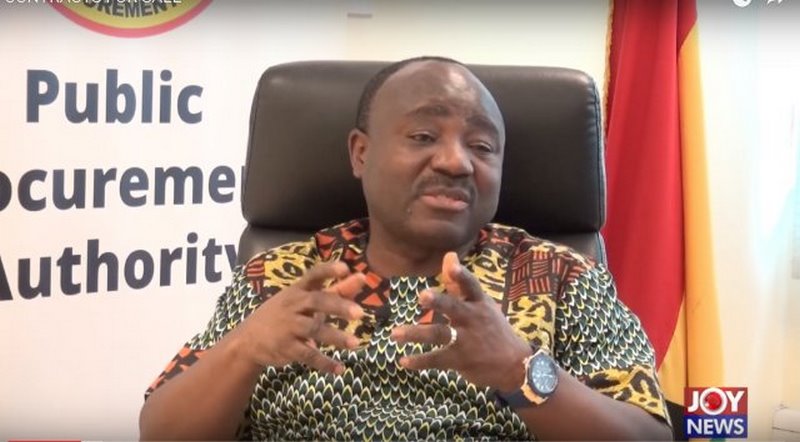 Adjenim Boateng Adjei, CEO of the Public Procurement Authority
The Office of the Special Prosecutor (OSP) has invited the suspended Chief Executive Officer (CEO) of the Public Procurement Authority (PPA), Adjenim Boateng Adjei, to appear before the office on Thursday, August 29, 2019 at 10 O'clock in the forenoon to assist with investigations.
The invitation of the OSP to Mr Adjei followed a request by President Nana Akufo-Addo for expeditious action on the allegations of conflict of interest against Mr Adjei which was exposed in Manasseh Awuni's 'Contracts for Sale' documentary.
ALSO: Donkomi: Popular lawyer asks 10 questions
Mr Amidu in a statement said "you are being invited both as the CEO of the PPA and a Director and Stakeholder to assist in investigation.
ALSO: Video: #ContractforSale: Govt must begin immediate investigation – UG lecturer
"Kindly accept the compliments of the Special Prosecutor of the highest consideration," it urged.
Below is Mr Amidu's statement:
Amidu' statementSource: Adomonline.com